Remember! is a fun, mind training, family game for all ages based on the old real life card game Memory.

Compete against yourself or play up to four players.

About the game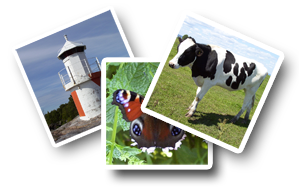 The game contains fifty unique and pleasant pictures which makes the game fun to play over and over again. You can also create your own pictures if the supplied are not enough. Why not create a game with pictures of your family and relatives? Pictures can be combined with sounds to provide increased experience or to create sound matching games. This can even be used to create games for people with visual imparity.
Association games can also be created, where card pairs do not use the same picture, by using the editor that comes with the game. This can be used to help in education of children or just to create a more interesting game. Imagine the fun of having a small music piece on one card and the singer or name of the band on another card. This creates a whole new way of playing!
The game is suitable for both the young and elderly because of the many configuration options. The game is very customizable and even has support for being played by functionally disabled people. This includes full game control with everything from only one button to full mouse, keyboard or game pad use.
Game Features
Fun and mind training family game for all ages
One to four players
Can be used for educational purposes
Pleasant pictures which can be combined with sounds
Possibility to use your own pictures and sounds
Adapted for people with functional disability (one-switch game/dual button play, voice speech etc)
Languages: English and Swedish

Screenshots
Click on image for larger picture.





Download
A demo version of the game can be downloaded here for free:
The demo version includes full game play but no high score, no card editor and is limited in some options.
Buy Game
The full version of the game can be bought by sending an email to
info@dualheights.se
or by buying online using the below button.
Online payment is done in a secure way through
PayPal's
services.
Click the button below and follow the instructions to buy the game online. A receipt of your order will be sent to your stated email address. When your order has been processed you will receive another email with download instructions for the game.
The price for a downloadable version of the full game is 5 Euro (6.25 Euro inc. VAT in EU).
The price for a boxed version of the full game which is sent by mail is 15 Euro + shipping (+25% VAT in EU).
Ordering five or more units gives a 20% discount. Mail shipment ordering can only be done by sending an email to
sales@dualheights.se
.
System Requirements
Windows 2000 / XP / Vista